Une pile de bols:
Una pila de tazones:
A pile of bowls: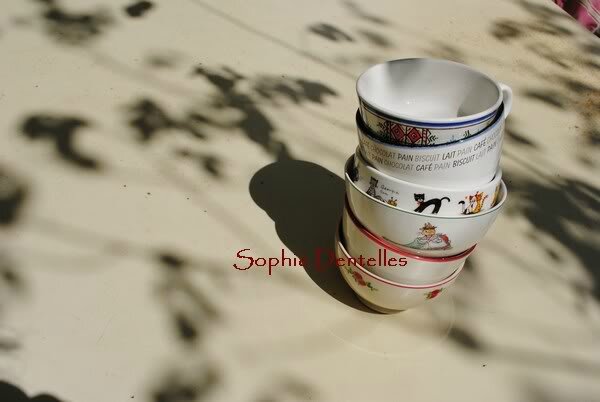 Non, pas ceux-là, d'autres bols:
No éstos pero otros tazones:
Not those ones but others bowls: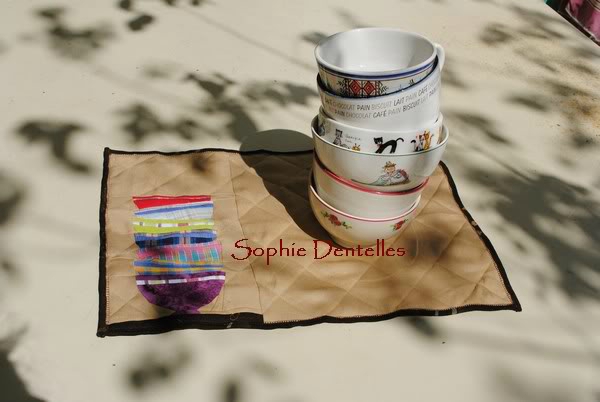 Vu chez Madame Samm, un projet collectif, une pile de bols à faire aussi haut qu'on le souhaitait. Pour les journées patch quand il faut apporter son couvert, j'aurai aussi mon joli set de table.
Visto en el blog de Madame Samm, este poyecto, una pila de tazones que podimos hacer de la altura que queríamos. Ahora tengo mi mantel individual, puedo llaverlo a nuestros encuentros de patch con mis cubiertos y mi plato.
It was a blog hop project on Madame Samm's blog, a pile of bowls that we could make as high as we wished. Now I have my place mat for patchwork day workshops.
Modèle en vente chez Regina (en anglais ou en allemand).
Podéis comprar el patrón en el web de Regina (en Inglés o Alemán).
Pattern for sale at Regina's.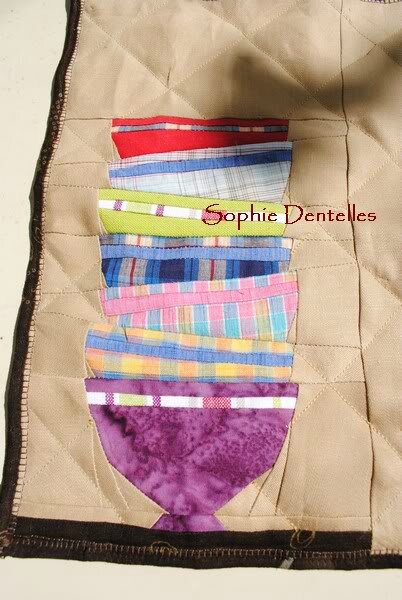 Tous les autres bols du jour à voir chez:
Los otros tazones de hoy:
Today other piles of bowls at:
Jody Walker
Cathy
Frances
Anneke
Majorie's Busy Corner
A Passion For Applique
Fabric-ating
The House On The Side Of The Hill
Just Let Me Quilt
Et pour voir plein d'autres bols jusqu'à fin août, le dessin ci-dessous vous mène vers le programme complet.
Y para ver muchas pilas de tazones hasta el fín de agosto, el dibujo abajo os guía a la lista.
And if you wish to see all piles of bowls untill the end of August, clic on the drawing below, it will link you to the whole list of participants.